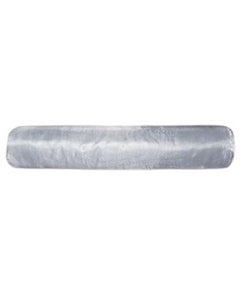 MATERIAL: Economy = E glass combi matting 1080g per sq m, Standard = ECR glass combi matting 1080g per sq m and Radius = ECR biaxial matting.
SIZES: Available in 1.25m and 2.5m wide rolls. Approximately 67kg.
FEATURES: Specially formulated coating for increased chemical resistance and compatibility with poly silicate resin types.
When used in conjunction with our range of silicate resins, and patching equipment, glass matting forms a perfect, long lasting, chemical and heat resistant point repair. The ECR glass is specifically formulated for use with poly silicate resins to ensure excellent compatibility and good usability for the contractor. Biaxial matting is also available for use in conjunction with our radius packers to achieve smooth repairs around 90° bends.
Approx 67KG per roll @ €8.50 per Kg