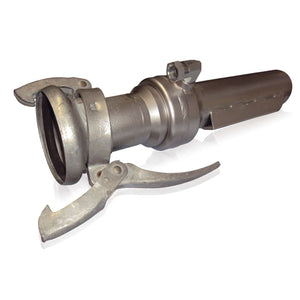 Suction device for coupling to suction hoses with the Perrot M-part system or other connections.
The pressurized water is supplied via a side connection. Driving nozzles in the housing achieve an injector effect during the suction process and increase the suction power. A side-mounted air supply supports the effect and optimizes the process.
Lead times on these items are up to 30 days if out of stock. If you require urgent delivery please contact us for more details.