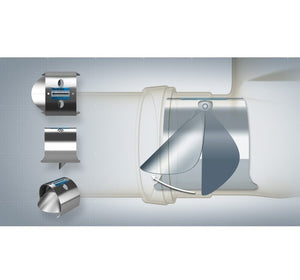 What is the Ratflap®?
The Ratflap® is an ideal solution against rats entering properties via the drain system. The non-return valve is simply pushed into the pipework and does not require any specialist expertise or fitting equipment.
Once fitted, the chemical resistant stainless steel valve let rats leave your property but they cannot get access back.
The Ratflap® has been invented and patented by an Irish pest controller, and is now sold worldwide. Ratflaps® are manufactured from high quality acid resistant 304 grade stainless steel. The smooth design provides no resistance to the flow of waste. It is the only rat blocker system that allows 98.5% of the volume of the pipe to be utilised for waste flow .